On June 26, 2022 a Russian-Chinese on-line meeting was held with the participation of NSCMB FEB RAS. The meeting was initiated by the Chinese-Russian Fisheries Platform Center (Hunchun city). The event was attended by the Russian Embassy in China, the Chinese Consulate General in Vladivostok, the Far Eastern Branch of the Russian Academy of Sciences, the A.V. Zhirmunsky National Scientific Center of Marine Biology FEB RAS, the Russian Federal Agency for Fisheries, the city governments of Hunchun, Beijing, Chongqing, Dalian, Changchun and by a number of representatives of interested organizations..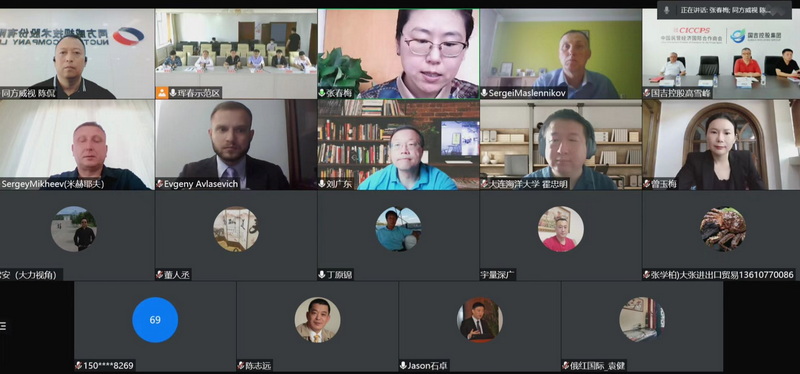 The NSCMB FEB RAS was represented by Dr. Sergey Maslennikov, Senior Researcher of the Laboratory of Marine Ecosystem Dynamics, who delivered a presentation entitled "Cultivation of commercial crab species".
Zhang Shouzhi, Deputy Mayor of Hunchun Municipal Government, made proposals to develop of a Joint Chinese-Russian Laboratory of East Asian Aquaculture and presented the "Development Plan for the Chinese-Russian Cooperation in the Russian Far East (2018 - 2024)". The plan points out seven priority areas for trade and economic collaboration between Russia and China, including aquaculture. Over recent years, especially since 2018, the city of Hunchun, Jilin Province and the Russia's border regions have made significant progress in the development of seafood trade.
The participants in the meeting underlined that the creation of the Joint Laboratory of East Asian Aquaculture would enable China and Russia to further facilitate cooperation in scientific research and thus to achieve mutually beneficial results in the field of industrial fish farming.
---